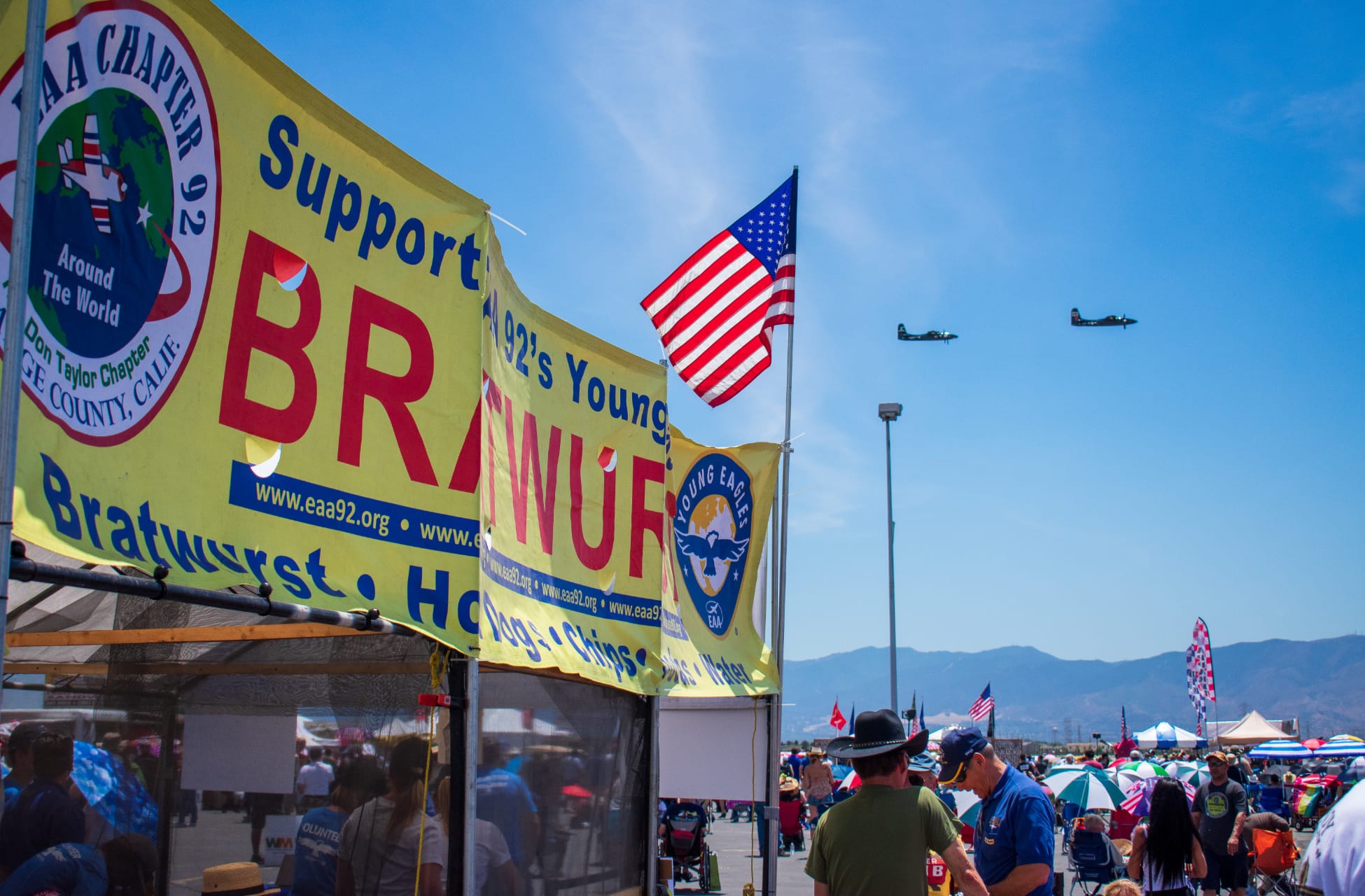 2021 Planes of Fame Air Show
After a brief hiatus due to COVID-19, the Planes of Fame Air Show is back on October 30 and 31 at Chino Airport.
As usual, EAA 92 will have our bratwurst booth at the food court to fundraise for Young Eagles. Every year, our passionate volunteers show up to work hard, eat bratwurst, enjoy the show, and help the future of aviation.
Sign-Up
Please check the boxes for all the shifts you are willing to work. Don't worry if you are unable to stay the entire time; we will still very much appreciate your help.
Share This Post, Choose Your Platform!