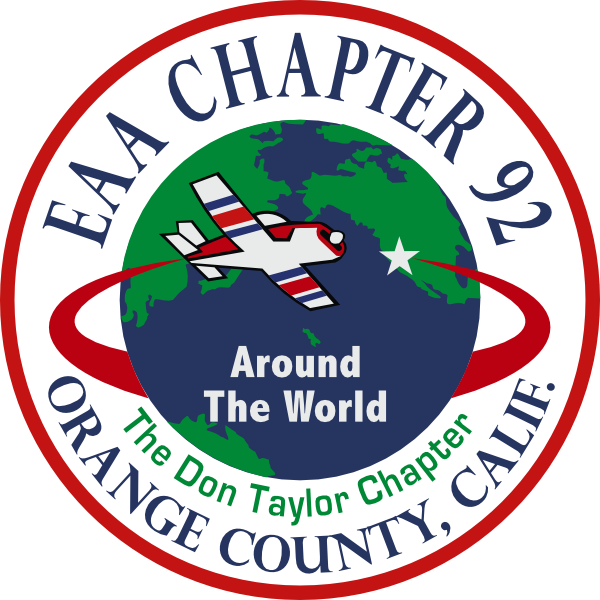 April EAA92 General Meeting – – Retired Delta Airlines Pilot and RV12 Presentation by Bill Ippolito – –
April 4 @ 7:00 pm

-

9:00 pm
– – Retired Delta Airlines Pilot and RV12 Presentation by Bill Ippolito – –
Bill Ippolito will present about his career as a Delta Airlines Pilot with some humorous and enlightening experiences over the years. Specifically about the Hacienda Airlines Experience. He will also talk a little about his trials and tribulations of building an Vans RV12 Experimental Aircraft at home. Bill will have 10 copies of his book "Leaving On A Jet Plane" to raffle away on this meeting.
ABOUT OUR SPEAKER:
Bill Ippolito is a EAA Chapter 92 member, retired Delta Airlines Pilot, built and sold an Vans RV12 and sold an Vans RV7 aircraft.
In 2001 Bill self published a book, "Leaving On A Jet Plane". It chronicles his career with Delta which has very unusual beginnings. It is humorous and enlightening about the early jet transport years which encompasses the DC3, DC6/7 era through Lockheed Tristar and DC10 era's both domestically and internationally.
MEETING DETAILS:
This in-person meeting will be held at the IRWD Community Room at 15500 Sand Canyon Ave in Irvine.  Please be prepared to follow Orange County Covid guidelines in place at that time.
Hangar Talk social period: 6:30 to 7:00 PM
Meeting begins at 7:00 PM
Presentation begins approx 7:15 PM
Share This Post, Choose Your Platform!