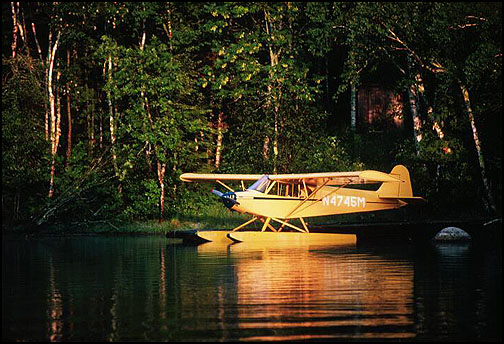 TRUE NORTH – Exploring the Great Wilderness by Bush Plane
March 2, 2021 @ 7:00 pm

-

9:00 pm
                            – –  TRUE NORTH – Exploring the Great Wilderness by Bush Plane  – –
                                                                     with George Erickson
Based on his best seller and 38 flights through the far North, this presentation is, in the words of many reviewers, "a joyous voyage of discovery through time and space, providing fascinating glimpses of Canada, Alaska, aeronautics, exploration and history via vivid photographs and stories told with humility and humor by a pilot with the capacity to dream, and the ability to make the dream come true.  His 30-second closing delivered music-enhanced images that brought tears to my eyes." – 60 Minutes.
ABOUT OUR SPEAKER:
Dr. Erickson is a best-selling author of five pro-science books, a former bush pilot in Alaska and Canada, a retired dentist, a former VP of the American Humanist Association, a member of the National Center for Science Education and a member of the Thorium Energy Alliance, which consists of about 300 physicists, engineers, MDs, energy experts and journalists who are deeply concerned about climate change, the environment and energy issues.
George's articles have appeared in many newspapers and general interest and aviation magazines, a few being Motorcycle Tour and Cruiser, The AOPA Pilot, Dental Survey, Mpls/St Paul Magazine, Airways Magazine, Private Pilot, the Minnesota Flyer, Northern Pilot, Cessna Flyer, the Minnesota Journal of Law and Politics, Canadian Flight and Arctic in Colour.  In 2000, George was named the Author of the Year by the Minnesota Aviation Hall of Fame.
He has spent parts of 38 summers exploring far northern Quebec, Nunavut, the Territories and Alaska in a variety of floatplanes and amphibians from Cubs to Cessna 206s.
After retiring near Virginia, MN, he initiated and led a campaign to build a $1.2 million indoor tennis facility for his hometown. He also helps coach the Virginia boys' and girls' tennis teams, funds scholarships at the Mesabi Range Community College and donates all of his book profits to educational charities. He is married and has two sons.
For the full story and FREE ACCESS to his best-selling book "TRUE NORTH" visit his website at:
THIS EVENT IS AN ONLINE ZOOM MEETING – SEE ACCESS INSTRUCTIONS BELOW:
IF YOU ARE UNFAMILIAR WITH HOW ZOOM MEETINGS WORK, GO TO HTTPS://ZOOM.US FOR MORE INFO
Share This Post, Choose Your Platform!